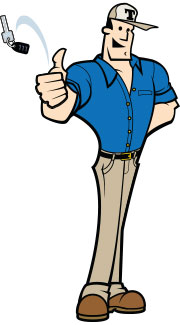 New & Used RVs & Boats
Wherever summer fun takes you, we can help you get there and play there with our competitive rates for RVs, campers, 5th wheels, travel trailers, powerboats, sailboats, jet skis, motorcycles, ATVs, and other toys of summer. As with our auto loans, we can make you a "cash buyer" with a preapproved loan, and our competitive rates, extended terms, and no loan fee will save you money. Click here to apply.
Affordable Credit Insurance to Protect Your Family
As your financial partner, we also want to protect the investment you make in a credit union loan. We offer optional Credit Disability and Credit Life Insurance that makes loan payments for you if you are disabled or pays off the loan if you meet an untimely demise. Coverage is available for a nominal cost that can be included in your monthly payments. It's one less financial stress for your family if the worst should happen.
Skip-a-Payment Program
Each year our members with consumer loans have the opportunity to defer a loan payment during the holiday season. Our "Skip-A-Payment" program gives participants extra cash at the time of year when it's needed most.
Click here for the Skip-a-Payment request form.
Teamster Strike Policy
Look to your credit union for help in the event of a Teamsters strike or lock-out. We have the most liberal loan extension policy in the nation, up to six months for all but real estate loans (and we'll even modify those, when feasible).