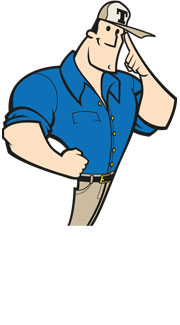 TCU Remote Deposit
Now you don't have to go to the credit union or find a deposit-taking ATM to make check deposits to your TCU checking or savings account. Instead, simply use your iPhone or Android smart phone! It only takes a couple minutes, wherever you are connected.
Our new TCU Remote Deposit app walks you through the deposit process, which is securely linked to the credit union. In addition to entering information about the deposit, you will also be instructed to take photos of the front and back of the check. As with any other deposited check, please allow up to 5 business days for the check to clear.
After your deposit clears, be sure to destroy the original check.
For further information, please refer to the TCU Remote Deposit Service Agreement or contact us.
Access TCU Remote Deposit either of these two ways:
1. Download the app icon to your smart phone home screen. For iPhone instructions click here. For Android instructions click here.
NOTE: TCU Remote Deposit looks and acts like an iOS or Android app, but it is actually a "web app" that works with either. It is available only through the TCU web site. The web app only works on smart phones.
2. Go to Remote Deposit and bookmark it in your web browser.
NOTE: For PCs you will need to scan a copy of your check front & back to create the "photos".