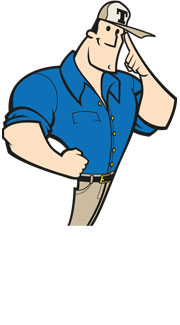 Online Services
We have seven TCU offices in or near Locals across Oregon, but our online services make it easy to use our services wherever you are. With online banking, online bill paying, mobile banking, eStatements, and more, you can handle many inquiries and transactions yourself, anywhere you have an Internet connection. All of it is highly secure, using industry standard encryption, firewalls, and other safeguards.
TeamNet Online Banking
You don't have to come to a branch or wait for business hours to access your TCU account. Handle most of your credit union business quickly and securely with TeamNet Online Banking. Make inquiries, payments, transfers and pay bills, as well as review past statements or activity from any device with Internet access. TeamNet Online Banking is always ready when you are, and it's free! To sign up, click here then click Enroll Online. (To login to online banking, click the link at the top of any page on this site.)
Online Bill Pay
Online Bill Pay is included free with TCU checking accounts, so you'll be money ahead with all the postage you'll save! Pay just about anyone with a few clicks. It's easy to set up single or recurring payments, all of your activity is easy to review, and you have control over all of it. Paying bills online is not only a big timesaver, it's more secure than mailing a written check! Sign up through TeamNet Online Banking (see above).
Mobile Banking
Access TeamNet Online Banking with a smart phone or other wireless device through our free Mobile Banking service. Do everything with your small screen that you can do with your desktop PC! To sign up, click here then click Wireless.
TCU Deposit
Make check deposits directly to your Free Checking, High Yield Money Market, or Regular Savings account using your iPhone or Android smart phone. Download the "TCU37 Deposit" app from the App Store, Google Play, or Amazon Appstore and skip going to the credit union or finding a deposit-taking ATM. The app uses your TeamNet Online Banking credentials to validate your identity, so have your Login ID and Security Code ready.
BluePay Payments, Advances & Transfers
Need to make a last minute loan payment? Simply call us at 503-251-2390 with any one of your debit cards. We'll take the information by phone and post the payment immediately. A $10 or 3% fee applies whichever is greater, but if you're near the payment due date, you avoid the risk of a larger late fee. You can also call us to arrange a transfer from any debit card that you have from another financial institution, and have the funds deposited to your TCU account. The $10 or 3% fee still applies, in addition to whatever fees the other financial institution charges for cash advances, but you may prefer the convenience of making one call to get it done.
eStatements
Why receive your TCU statements in the mail, when online eStatements are faster, easier, and more secure? If you haven't done it already, it's time to go green and opt for eStatements, which help reduce paper waste and delivery emissions. If you already have a TCU checking account and online banking access, login to online banking to sign up and get a $5 reward!*
*If you have a TCU MasterCard Credit Card, you also need to sign up for eStatements for that account to get your reward.
Credit Card Access Point
If you have a TCU MasterCard Credit Card you can click the Credit Card Access Point at the top of any page to view a current history of your transactions, pay your bill from any checking account, or view eStatements. Click here to sign up. Receive a $5 reward when you opt out of receiving paper statements for your credit card and other TCU accounts!
Other Convenience Services
TCU offers a variety of other convenience services, including our 24/7 phone teller, direct deposit, ACH services, and more. Click here to learn more.