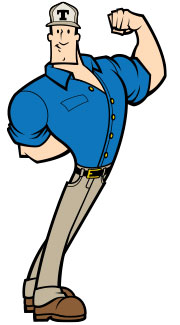 Savings Accounts
From everyday savings to Certificates to IRAs, your credit union is a smart place for Teamsters and their families build a strong financial future. Just as we charge less for loans, we pay more on savings accounts. Go ahead and compare our current Savings Rates with those at a bank. Your funds are also secure here at TCU. Each member's funds on deposit are federally insured to at least $250,000 by the NCUA, with IRAs separately insured to $250,000.
Regular Savings Account (Membership Share Account)
This is the basic savings account, which you open when you join the credit union. With this account, you earn more than you would with passbook savings at a bank. Dividends (the credit union equivalent of interest) are declared and paid quarterly. You can also deposit checks directly to savings using our TCU Remote Deposit app on your iPhone or Android smart phone.
Holiday & Tax Accounts
Open a special savings account—essentially a "clone" of your regular savings account—for each of your annual or seasonal expenses. Use automatic payroll deduction or our Automatic Transaction Plan (ACH services) to set aside a little bit each payday. It's the painless way to avoid the annual money crunch of property taxes, holiday shopping, or any other predictable expense.
Certificates
Our Certificates earn a better rate than comparable CDs at most other financial institutions, and the rate is guaranteed. Choose from a range of Certificate terms, starting at three months. There is a substantial penalty for early withdrawal.
High Yield Money Market Account
This account combines high earnings with immediate access to your funds. It's like interest paying checking, but you'll earn a better return. Five rate tiers mean that higher balances get higher rates! Dividends are paid monthly ($1000 minimum balance). See more under Checking Accounts.
Individual Retirement Account
No matter when you start saving for retirement, you'll wish you started sooner! Our IRAs pay bank-beating dividends, and you can open one with a $25 minimum deposit. There are no service fees with our IRAs, which are separately insured to $250,000 by the NCUA.
Choose either a Traditional IRA or a Roth IRA. Your contributions to a Traditional IRA may be tax deductible (check with your tax advisor) and the earnings accrue tax-deferred. Contributions to a Roth IRA are not deductible, but earnings grow tax free. We also offer Education IRAs to help fund your children's higher education. Some restrictions apply to any of these IRAs, so check with us or your tax advisor for complete information.