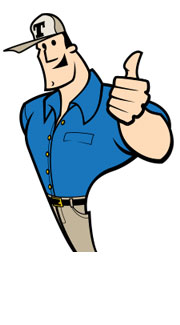 Other Services
Check out the rest of our services for TCU members, including our 24/7 phone teller, automatic payroll deposit services, automatic payroll deposit services, and fun travel services.. We also provide many traditional "banking" services such as money orders, wire transfers, notary public, and more.
TeamLine Phone Teller
When you don't have Internet access, you can still do your banking 24/7 with our free TeamLine Phone Teller. Access this audio response system by calling toll free 855-233-6752, then simply make menu choices in either English or Spanish. You can do most of the things you would do with online banking. Contact us to get started.
Direct Deposit & Payroll Deduction
If your employer offers Direct Deposit, your paycheck can be automatically deposited to your TCU account, where it will be waiting and ready to go each payday. It's faster, safer, and far more convenient than depositing your paycheck yourself. With payroll deduction, your loan payments and savings deposits can be made automatically.
Wire Transfers
Wire In: Teamsters Council #37 FCU
Routing & Transit Number (ABA #): 323076151
Address:
1866 NE 162nd Ave
Portland, OR 97230
Include: Beneficiary name, account number, address, and any special instructions
Automatic Transaction Plan
If Direct Deposit and payroll deduction are not available to you through your employer, consider our Automatic Transaction Plan (ATP), which can make transfers for you between the Credit Union and other financial institutions, in either direction. Contact us for more information.
Get Away Today

Travel Services

Celebrate the magic at the Disneyland® Resort, or escape to tropical Hawaii or another fun vacation destination with a travel package from Get Away Today. Packages are completely customizable with options for airfare, lodging, rental car, entertainment, and attractions. Call 866-FUN-TRIP or visit getawaytoday.com, and don't forget to mention Teamsters Council #37 Federal Credit Union when booking! For every vacation package a donation is made through Credit Union's for Kids to the Children's Miracle Network!
Miscellaneous Services
The credit union also offers these no or low cost services:
Cashier's Checks
Money Orders
Free Notary Service