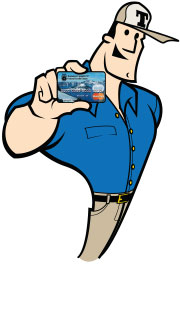 Loan Application
This application is for any type of loan with us: autos, trucks, motorcycles, RVs, ATVs, Jet-Ski's, signature, line of credit, and MasterCard®.
Loan Application Form (PDF)
Right click on the link to save the PDF file to your PC or Mac.
IMPORTANT: PDF forms require Adobe Reader 8.16 or higher. The current version can be downloaded here. At this time you cannot use a smart phone or similar mobile device to complete a PDF form.
When your loan application is filled out, you can submit it to TCU one of these two ways:
ONLINE SUBMISSION
1. Save your completed application (without signatures) on your computer.
2. Attach your completed application (without signatures) to the submission form below. It will be sent to us fully secured using industry standard SSL encryption. (Do not attach your application to email, which is not secure.)
3. When your loan is approved, we will return your application to you for signatures through our secure online system.
PRINTED SUBMISSION

1. As part of completing your application, delete the words contained in the signature fields.
2. Print your completed loan application and sign it. (You may also choose to save it on your computer for your future reference.)
3. Send it to us by fax or mail, or bring it to a TCU office:
Fax both pages of the application to: 503-251-2396
Mail both pages of the application to: 1866 NE 162nd Ave, Portland, OR 97230
If you have any problems or questions with the application process, please call us at 503-251-2390 or toll free 800-547-7657.